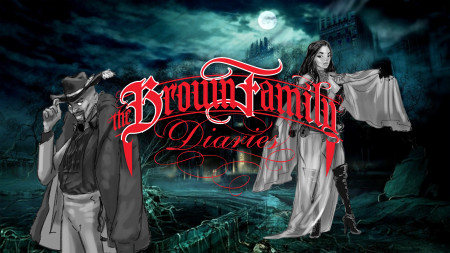 Press Release
•


updated: Feb 11, 2021

Music Revisualized featuring Sleepy Brown

LOS ANGELES, February 11, 2021 (Newswire.com)
–
4D Fun, Inc. is proud to announce the upcoming release of "The Brown Family Diaries" VR Experience, featuring original music by Sleepy Brown and Organized Noize. The first chapter of The Brown Family saga is scheduled for 1st quarter 2021 on Steam and Oculus Quest and will feature the release of the first single "I Want You."
The Brown Family Diaries is Music Revisualized. All-new music will be released exclusively as a part of the experience.  
"Music Revisualized is the new sight and sound, the future of music."  Says Sleepy Brown "It was a concept that I originally started visualizing with Liana Mendoza (Roxxy).  The project was always theatrical, and we decided to bring it to life in VR."
The Brown Family Diaries is a gamified musical experience. It's also a narrative experience, where guests unlock the mysteries within the pages of the Brown Family Diaries, reuniting the band across time and dimensions…for the final sacrifice.
"A journey into the gamification of storytelling and music visualization," says Paul Vowell, CEO of 4D Fun "If you remember when MTV launched with 'Video Killed the Radio Star'… This is Music Revisualized!"
4D Fun is a disruptive technology company specializing in volumetric technologies and deployment at the forefront of virtual 4D performance, spatial computing, VR, and XR experiences and gaming.  https://4dfun.io
Contact information:
Jenni Ogden
COO, 4D Fun, Inc.
Source: www.4dfun.io
Originally published at https://www.newswire.com/news/4d-fun-announces-release-of-the-brown-family-diaries-vr-21316186