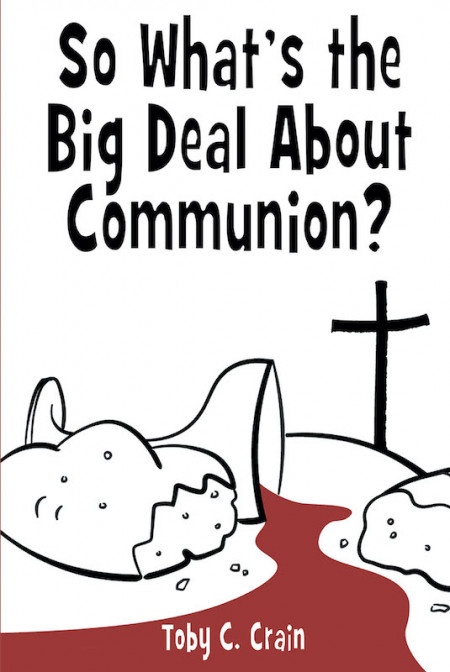 Press Release
•


updated: Mar 3, 2021

Recent release 'So What's the Big Deal about Communion?' from Covenant Books author Toby C. Crain talks about the Christian practice of taking communion, its history, and its significance.

NEW YORK, March 3, 2021 (Newswire.com)
–
Toby C. Crain, a writer, blogger, and enthusiast of various things, has completed his new book, "So What's the Big Deal about Communion?" which talks about the significance of taking Communion in Christian practices.
Toby writes, "Have you ever wondered why Communion is practiced differently from one place to another or often not at all? Maybe you learned about it at an early age or were introduced to it later when you began following Jesus as an adult.
"Today, many Christians practice the sacrament of Communion (though not all) and have never been introduced to the history and significance behind what Jesus instituted for us at the Last Supper. Most understand its significance, yet only as it leads one back to the Cross. But why the Cross? Why did Jesus choose the very specific Jewish festival of Passover as the setting for changing the world? And more importantly, why did He have to die?
"Whatever your beliefs or understandings about Communion (or the Lord's Supper), take a walk with the author on the journey of discovery down the roads of tradition and truth to unveil God's amazing purpose for the Church through the practice of Communion and why He wants to be sure you experience it too."
Published by Covenant Books of Murrells Inlet, South Carolina, Toby C. Crain's new book is a well-researched volume about a very Christian tradition.
Readers can purchase "So What's the Big Deal about Communion?" at bookstores everywhere, or online at the Apple iTunes store, Amazon, or Barnes and Noble.
Covenant books is an international Christian owned and operated publishing house based in Murrells Inlet, South Carolina. Covenant Books specializes in all genres of work which appeal to the Christian market. For additional information or media inquiries, contact Covenant Books at 843-507-8373.   
Source: Covenant Books
Originally published at https://www.newswire.com/news/author-toby-c-crains-new-book-so-whats-the-big-deal-about-communion-21328558