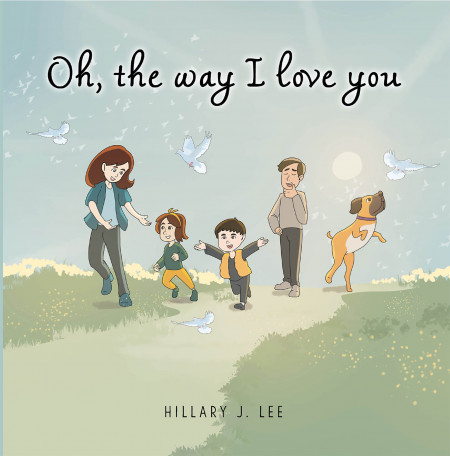 Press Release
•


updated: Mar 19, 2021


FISHERS, Ind., March 19, 2021 (Newswire.com)
–
Hillary J. Lee, a newly published children's book author, has completed her first book "Oh, The Way I Love You": a heartwarming and touching dedication of a parent's unconditional love for their children. With a fun and playful rhythm, "Oh, the Way I Love You" is a lighthearted joy to read to a child of any age.
Published by Fulton Books, Lee's book was inspired by her infant son when she lifted him and whispered the soothing words "Oh, the way I love you". With the help of the creative illustration provided by Fulton Books, Lee was able to capture the heart of every reader and share the different ways a person can show or express the heartwarming love they have for their children. The illustrations are based off of her own family, making this project one that is personal and genuine.
"Oh, The Way I Love You" debuted on Amazon at the #1 and #2 ranks for new release of nursery rhymes for the paperback and hardcover editions, respectively. It has been a dream come true for this new author to hear of children being read her story.
Readers who wish to experience this touching work can purchase "Oh, The Way I Love You" at bookstores everywhere, or online at the Apple iTunes store, Amazon, Google Play or Barnes & Noble. Readers can also visit Lee's personal website at www.babybooksandmamalooks.com or visit her shop on Etsy, BabyBooksMamaLooks, to purchase her signed and personalized books along with apparel items. She can be found on Instagram at babybooks_mamalooks.
Please direct all media inquiries to Gregory Reeves via email at [email protected] or via telephone at 877-210-0816.
Source: Fulton Books
Originally published at https://www.newswire.com/news/hillary-j-lees-new-book-oh-the-way-i-love-you-is-a-heartfelt-21341368