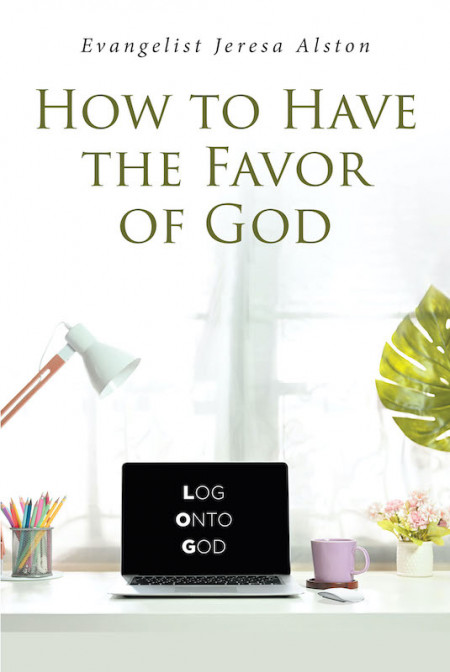 Press Release
•


updated: Mar 17, 2021

Recent release 'How to Have the Favor of God' from Covenant Books author Jeresa Alston is a compelling discussion how one can live a fulfilled life with God at the center as people need His grace now more than ever.

WARRENTON, N.C., March 17, 2021 (Newswire.com)
–
Jeresa Alston, a writer from Brooklyn, New York who moved to North Carolina in 1987, has completed her new book, "How to Have the Favor of God": an illuminating read which speaks about knowing one's role as a child of God and understanding the grace that His favor brings upon us.
Jeresa writes, "This book has been in the making for over three years. It is God's plan to publish this book on this day, at this time. God loves us, and He wants to give His favor to all His children. It is true that God gives His favor to whom He chooses. But you can earn the favor of God. God has given me a formula to have the favor of God in your life. Having the favor of God could mean the difference between living a life of need and living an abundant life. When you have the favor of God, He will give you everything you need to live a fulfilled life. Your life will have purpose.
Right now, we are in the midst of the coronavirus. Thousands of people are in pain, and many of them are losing hope. The media has kept us abreast of this deadly virus. God has kept me abreast because I am in His favor. There is still hope for God's children. God is still protecting and preserving His children through every disaster and every pandemic. Through my own experiences, I am a witness that the favor of God has been the most valuable asset in my life. We need to have the favor of God in our lives today more than we've ever needed it before. We need God's protection. We need God to answer our prayers when we call on Him. When you read this book, you will know and understand how important it is to have the favor of God in your life. God's favor will deliver you from evil. God's favor will bring joy and happiness into your life. The favor of God will give you peace in the time of war. Favor will give you hope in the time of despair. People will tell you what it means to have favor or what the definition of favor is. But they don't tell you how to earn the favor of God. This book tells you how to have the favor of God in your life. I have the favor of God in my life, and you can too."
Published by Covenant Books of Murrells Inlet, South Carolina, Jeresa Alston's new book is a good source of hope and inspiration for every child of God as struggles and tribulations arise in one's journey. This manuscript will let the believer realize the impact of living life while also embracing God's favor.
Readers can purchase "How to Have the Favor of God" at bookstores everywhere, or online at the Apple iTunes store, Amazon, or Barnes and Noble.
Covenant books is an international Christian owned and operated publishing house based in Murrells Inlet, South Carolina. Covenant Books specializes in all genres of work which appeal to the Christian market. For additional information or media inquiries, contact Covenant Books at 843-507-8373.
Source: Covenant Books
Related Media
Originally published at https://www.newswire.com/news/jeresa-alstons-new-book-how-to-have-the-favor-of-god-is-a-profound-key-21338565