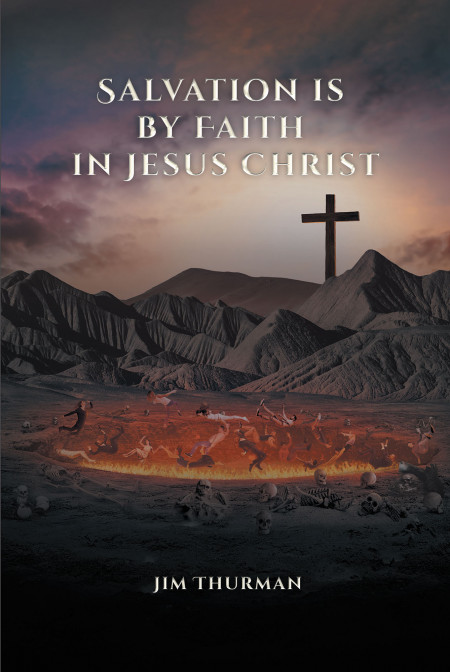 Press Release
•


updated: Apr 8, 2021

Recent release 'Salvation Is by Faith in Jesus Christ' from Covenant Books author Jim Thurman is a great key in understanding the truths behind being saved in Jesus' grace and embracing His redeeming power.

LEXINGTON, Ky., April 8, 2021 (Newswire.com)
–
Jim Thurman, a born again, Baptist preacher, has completed his new book, "Salvation Is by Faith in Jesus Christ": a thought-provoking study that looks into a variety of subjects in an attempt to build the meaning of salvation through one's devotion in Christ.
Jim writes, "For centuries men have pondered the question 'why am I here.' What is the purpose or meaning of life? Is there a God, or is He a thought and creation of mere men? If there is a God, who is He? How can I know for certain? How can I know Him? What does He require of me? What is my relationship to Him? Question after question after question. Man has always sought something to believe in that is greater than himself. 'The fool hath said in his heart, There is no God' (Ps.14:1a).
Once man came to the realization that there is something greater than himself, he has 'pushed the envelope' ever since. He has devised system after system to try to explain his existence. These constructions range from the 'Big Bang Theory' with its evolutionary model steeped in science to out and out creations of deities to worship. Embedded in each of these creations is the idea that one must be reconciled to our original maker. These creations of deities necessitated the creation of a standard or standards by which man would be governed, judged and held account­ able by such. Rising from these standards are various ideas of deity appeasement or in the case of Christianity, Salvation."
Published by Covenant Books of Murrells Inlet, South Carolina, Jim Thurman's new book brings a compelling read for the Christian who wishes to gain knowledge upon various subjects that will clear out their doubts and answer their questions about faith and Christ.
Readers can purchase "Salvation Is by Faith in Jesus Christ" at bookstores everywhere, or online at the Apple iTunes store, Amazon, or Barnes and Noble.
Covenant Books is an international Christian owned and operated publishing house based in Murrells Inlet, South Carolina. Covenant Books specializes in all genres of work which appeal to the Christian market. For additional information or media inquiries, contact Covenant Books at 843-507-8373.
Source: Covenant Books
Related Media
Originally published at https://www.newswire.com/news/jim-thurmans-new-book-salvation-is-by-faith-in-jesus-christ-examines-21357156