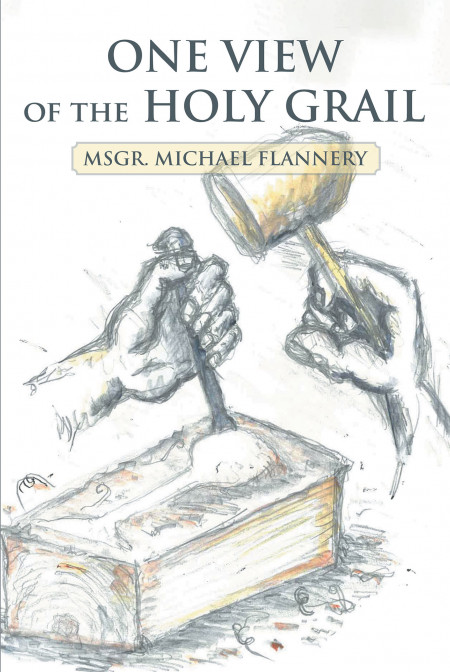 Press Release
•


updated: Jan 15, 2021

Recent release 'One View of the Holy Grail' from Covenant Books author Msgr. Michael Flannery is a spellbinding story that traces a probable explanation of the life of the Holy Family during their stopover in the land of Egypt, their return to Nazareth, and the early life of Christ.

NEW YORK, January 15, 2021 (Newswire.com)
–
Msgr. Michael Flannery, a catholic priest who has served diocesan administration and parish ministry, has completed his new book, "One View of the Holy Grail":  a fictitious account yet provides potential evidence that tracks down what did happen to the cup used by Christ during the last supper.
Msgr. Flannery writes, "There are many legends about the Holy Grail. This book is just another possible explanation as to what happened to the Holy Grail or the cup used by the Lord during Passover.
"In this book, the Holy Grail was made by the Lord himself in Joseph's carpenter shop in Nazareth. The wood used was lignum vitae, which translated that means the 'wood of life.' There is then the connection between the wood of life and the tree of knowledge of good and evil in Genesis.
"Jesus etches a lamb on the side of the cup as a teenage boy, not knowing that later he would be the lamb to be sacrificed. His mother Mary takes possession of the Holy Grail after his death. In turn, she passes it on to different people.
"Meanwhile, the Holy Grail is used to perform some miracles. Eventually, it is lost in a storm in the Tyrrhenian Sea while in transit to Rome from Corsica."
Published by Covenant Books of Murrells Inlet, South Carolina, Flannery's new book also delineates the relationship of the lignum vitae (wood of life) to the tree of knowledge in the Garden of Eden.
Here, the readers will witness some of the miracles performed by the Holy Grail before it was lost in a storm.
Readers can purchase "One View of the Holy Grail" at bookstores everywhere, or online at the Apple iTunes store, Amazon, or Barnes and Noble.
Covenant Books is an international Christian owned and operated publishing house based in Murrells Inlet, South Carolina. Covenant Books specializes in all genres of work which appeal to the Christian market. For additional information or media inquiries, contact Covenant Books at 843-507-8373.
Source: Covenant Books
Related Media
Originally published at https://www.newswire.com/news/msgr-michael-flannerys-new-book-one-view-of-the-holy-grail-is-a-21294475