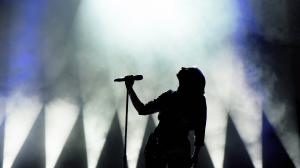 Discover how hiring the perfect singer can transform your event into an unforgettable experience
UNITED STATES, November 2, 2023 /EINPresswire.com/ — Dennis Smith Entertainment is pleased to announce the release of a new article titled "The Voice of Your Event: How to Hire a Singer." This new music article delves into the essential role singers play in enhancing the ambiance of events.
In an era where events have evolved into more than mere gatherings, the article underscores the significance of hiring a singer in the event planning process. It offers an in-depth examination of the influence of live vocal performances in shaping the mood and crafting memorable experiences at events.
"The Voice of Your Event" serves as a guide for party planners, event experts, and clients looking to spice up high-end events that emphasize the transformational impact of live vocal performances. It navigates readers through different event types, illustrating how a skilled singer can elevate the overall event experience. From weddings to private parties and high-end luxury gatherings to galas and fundraisers, the article demonstrates how singers contribute to event vibrancy.
The article provides crucial advice on selecting the ideal singer who aligns with the event's theme. It stresses the importance of harmonizing the event's ambiance with the right vocal talent, ensuring a profound connection with the audience.
"The voice behind your event has the power to engage your audience on a deeper level," remarks Dennis Smith, Founder of Dennis Smith Entertainment. "Live singing talent adds that special touch, making events significant and memorable. We've witnessed firsthand how the right singer can transform an ordinary event into a remarkable experience."
Selecting the Ideal Singer
First and foremost, the type of event being hosted should serve as a guiding principle in the choice of a singer. Whether it's a wedding, a corporate function, a private celebration, or a charitable fundraiser, the style and repertoire of the selected singer must seamlessly align with the event's overarching theme and objectives.
Equally important is the singer's unique style and vocal range. Each singer possesses their own distinct musical style, and it's crucial to select a singer whose musical sensibilities harmonize perfectly with the ambiance intended to be created. For instance, at a sophisticated cocktail party, a jazz singer might be the ideal choice. On the other hand, if there's a need to infuse energy into a birthday celebration, a pop singer might be more suitable.
The singer's repertoire is another facet that merits a thorough evaluation. A diverse selection of songs catering to various musical tastes is invaluable, especially for events attended by a diverse and eclectic audience.
The singer's experience is equally critical. Seasoned and professional singers bring a high level of reliability and competence to the event. They can engage with the audience, navigate unforeseen challenges with ease, and deliver a performance that creates lasting memories.
Lastly, logistical considerations extend to the collaboration between the singer and event planners. It is paramount to ensure a seamless and harmonious partnership between the singer and those orchestrating the event. Dennis Smith Entertainment prides itself on working closely with event planners and clients to guarantee a meticulously executed event.
This collaboration includes confirming that the singer possesses the necessary sound equipment, a profound understanding of the venue's acoustics, and the capacity to accommodate any specific requests or nuances unique to the event.
This attention to logistics contributes to the overall smooth and successful execution of the event, resulting in a memorable and harmonious experience for all attendees.
Jessie's Girls
A notable feature of this article is its reference to premium party bands available through Dennis Smith Entertainment, including the notable female-fronted group Jessie's Girls. Comprising female vocalists and a team of seasoned musicians, these bands aim to deliver high-energy performances to captivate luxury event audiences. They offer non-stop, high-energy shows that can last up to six hours, ensuring a continuous flow of energy throughout the event.
"Dennis Smith Entertainment believes in the magic of live music, and our premium party bands, like Jessie's Girls, exemplify the essence of exceptional entertainment," Dennis Smith continues. "Our goal is to provide exceptional musical experiences that resonate with the spirit of each event, creating lasting memories."
In addition to Jessie's Girls, Dennis Smith Entertainment offers a range of premium party bands like Party on the Moon, Simply Irresistible, Big Swing, and the Ballroom Blasters. These bands are the most requested, known for their adaptability and customization options. Premium party entertainment starts at $35,000 per performance.
Working with Dennis Smith Entertainment presents opportunities for unparalleled musical talent and exceptional performances. The article also mentions the possibility of having special guest rock stars, such as Mark McGrath, participate in the performance, adding an exclusive element to any event.
This comprehensive article is now accessible to readers who want to explore the profound impact of hiring a singer for their events. For more information about party bands and what they do, visit https://www.dennissmithentertainment.com/.
About Dennis Smith Entertainment
Dennis Smith Entertainment is a well-established event entertainment company that delivers extensive musical experiences for various occasions. With a commitment to enhance events with live music, vocal performances, and premium party bands, Dennis Smith Entertainment aims to make every event an extraordinary and memorable experience.
Dennis Smith is the founder and key figure behind Dennis Smith Entertainment, the creative force responsible for music acts such as Party on the Moon and Jessie's Girls. He also oversees a large team of musicians, artists, and choreographers collaborating to create tailored entertainment experiences for clients globally. Beyond his extensive involvement in the entertainment industry, Dennis Smith is a published author, a seasoned musician, and a composer.
His consultation services cater to a diverse clientele, including individuals, non-profit organizations, and corporate executives. Leveraging structural theory, storytelling, and music composition, Dennis enhances events by infusing them with visual and auditory power to create memories.
Dennis Smith
Dennis Smith Entertainment
+1 770-262-1060
[email protected]
Visit us on social media:
LinkedIn
Instagram
YouTube


Originally published at https://www.einpresswire.com/article/665086084/dennis-smith-entertainment-celebrates-the-power-of-music-in-events