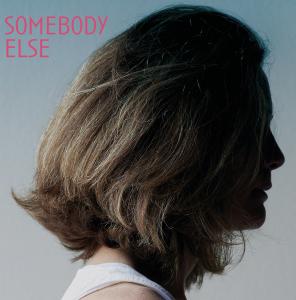 From across the pound, Dos Floris has been making electric new waves, and her latest single "Somebody Else" proves exactly that.
LONDON, ENGLAND, UK, November 7, 2023 /EINPresswire.com/ — Follow Florence to the frontiers of the musical universe, where UK electronic singer-songwriter Dos Floris weaves sonic walkways for those brave enough to venture deeper into the relationship between music, the cosmos, and the human spirit. Under her enigmatic moniker, Dos Floris' mastermind Florence Donovan is a classically-trained, world-worn, intuitive, and eclectic human being. At the age of five, she found herself naturally singing songs to flowers. Her watchful parents responded by enlisting her in compulsory classical piano lessons. The rigorous training received the backlash of Donovan's subsequent years' journeys through record shops exploring more contemporary sounds and sentiments. Then, following a move to Italy, Donovan picked up a guitar and unleashed her songwriting sensibilities, uncaged from—albeit informed by—her classical trappings. Rocking through Europe with a slew of punk, rock, and genre-free bands, she eventually settled on a one woman show with electronics, instruments and loopers, cultivating her raw talent into an engaging stage presence. Just in time for Covid to wipe everything away.
Now fans are witnessing a renaissance of her expression through electronic songwriting and production—a medium that allows her to infuse her contemporary songwriting intuition with the cinematic, symphonic influences of her early training. Like a mad scientist on a meditation retreat, she's distilling moments of life into sound waves. Exhibited on her 2017 album The Widowed Earth, her patient process yields emotional soundscapes of such intensity they penetrate directly to the heart. Dear listener, brace for impact. Breathe. And dive in.
Consider making the first inroad with Dos Floris through her most recent release, "Somebody Else". With creeping synths and hyper-conscious lyricism, the single teases fans to the explorations of her upcoming album Broken Love. In the wake of an emotionally charged separation, Donovan crafts the album around her journey back to self. "Somebody Else", in particular, tackles the struggle to recenter oneself in a compassionate mindset after being deeply wounded by a partner acting out of their wounds. Instead of continuing the pattern of grasping at a futile relationship, the song expresses a will to forgive and move on.
Further elaborating on this spirit of struggle for healing and forgiveness, the music video for "Somebody Else" offers a meditative space for listeners to reflect on their own relationship traumas. Animations by director Marzio Mariani place viewers in a post-apocalyptic landscape where an astronaut explores the degradation on the cusp of new life. As cloud-sized fractal flowers blossom in time-lapse, the once gloomy scene takes on melancholy and rolls towards hope.
More Dos Floris on HIP Video Promo
More Dos Floris on her website
More Dos Floris on EarMilk
Andrew Gesner
HIP Video Promo
+1 732-613-1779
[email protected]
Originally published at https://www.einpresswire.com/article/666668693/hip-video-promo-presents-dos-floris-releases-brand-new-music-video-somebody-else-on-earmilk-com