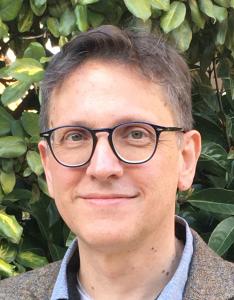 TOMAH, WISCONSIN, USA, July 28, 2023/EINPresswire.com/ — ABOUT THE BOOK:
This is a spiritual fiction book with the elements of romance, suspense, science fiction and spiritualism. It is the story of a book titled "The Mystic's Apprentice" and his author, Philippos. Philippos lived in Atlantis and then reincarnated in other places like Egypt, England and Greece. Always completing his initiation on secret knowledge and codifying his knowledge in his book. Which are used in the current incarnation for the benefit of humanity. The encrypted knowledge must be deciphered with the help of a woman and the spiritual guidance of spiritual guides. Evil powers, however, are after the book, for their own purpose.
ABOUT THE AUTHOR:
An educator and writer from Greece. Ioannis holds a Bachelor's in Physics and a PHD in Space Plasma Physics. He teaches Physics and works in the field of Bioinformatics. His interests range from Spirituality and Metaphysics to Ancient Civilizations and Science Fiction. Ioannis loves spending time with his family and writing about his favorite topics. He also translates spiritual books from Greek to English.
This is his first novel and he wanted to blend many elements into the story, to provoke the readers imagination. Such elements are the story of Atlantis and the origins of the Egyptian Civilization, the possibility of Advanced Ancient Technology, the element of Reincarnation found in religions, the existence of the Spirit World, etc.
Ioannis wanted to communicate these concepts to a wider audience through a fictional story. His message to the readers is that life is a beautiful mystery and that we all must discover our life purpose in our current incarnation. We are surrounded by good and invisible powers, and we are not alone.
PREVIOUS PROMOTIONAL ACTIVITIES:
His previous promotional activities include Logan Crawford TV Interview Interview link: https://www.youtube.com/watch?v=eOdV0tCsgrE To know more about the author, you may visit his website at https://ioanniskontodinasauthor.com/. If you are interested in buying his book, just visit amazon.com or you may click this link: https://www.amazon.com/MysticS-Apprentice-Book-Memories-Past-ebook/dp/B0794WT5RC/ref .
Luna Harrington
Prime Seven Media
+ +1 414-882-5318
email us here
Visit us on social media:
Facebook
Twitter
The Mystic's Apprentice – on Spotlight with Logan Crawford


Originally published at https://www.einpresswire.com/article/646909393/ioannis-kontodinas-the-mystic-s-apprentice-book-i-memories-from-the-past-by-ioannis-kontodinas