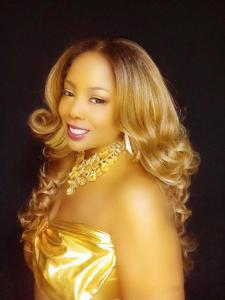 Intelligent Diva Is A Global Artist with a Global Brand
JACKSONVILLE, FLORIDA, UNITED STATES, June 8, 2023/EINPresswire.com/ — Intelligent Diva is on a mission this ensure that everyone knows that she is an independent music artist who is definitely here to stay. "I Know You Like Me" has been featured on several radio charts in the United States and the UK in the top 5. Currently, it holds on to #1, on 3 radio charts alongside major music artist. This is a huge accomplishment for the rising superstar. She's definitely a versatile music artist who is currently celebrating the best years of her music career. The music artist who has recently added the role as an author to her elevator pitch states that she loves diversity. Her goal this year to showcase not just herself. But, to also make it known the city of Jacksonville, Florida has a long list of talented artists. As independent music artist, they are also entrepreneurs with small businesses.
The music artist is working on her Music is Art Audio Book, and also gearing up for her huge single called "Whatever She Likes" featuring the Ty Dolla Sign. It has been refreshing to see this music artist emerge growing over the years. Not only is her music dominating the charts. Her record label Diva Underground Records is generating quite a buzz nationally. Her record label has released some amazing hits, which are landing her some huge success.

This lady is definitely showing that you can do anything you put your heart's desire to. She's also the behind the director behind the scenes of the concepts of the content. She dives in hands deep to provide creative concept, scriptwriting for the commercial and videos. Intelligent Diva received six nominations by the International Singer Songwriter Association, which required people to vote and determine who would become the finalist. Out of those six nominations, Intelligent Diva ft Sean Kingston was voted as Best Vocal Duo in The USA for her hit single "How to Flex".
The single "Fly Together", has landed at #1 on 3 different radio charts. On IRMIX Radio's Top 20 Radio Fly Together held down the #1 position for four consecutive weeks, while "How to Flex has been featured on a total of 9 radio charts and is currently remaining in the Top 10 across 3 radio stations. Every single on EP also hit the charts, which ranged from genres of music from Rock, R&B, and metal Rap. Officially, we can say the music artist has release hits single that has received recognition on the radio charts. Along with several nominations in the genres of rock, R&B, Hip-Hop, Urban Latin, Jazz Rap, Pop, and Gospel Rap. Her consistency, and determination has definitely paid off. She's definitely here to stay. Keep Shining Intelligent Diva,
Listen to "I Know You Like Me"

‎I Know You Like Me (feat. SFR Beats) – Single by Intelligent Diva on Apple Music
Social media Links:

https://www.instagram.com/intelligentdivamusic

https://www.youtube.com/channel/UCvlKB98RGOXWdgX0z0Yv7tg
Website Links:

https://intelligentdivamusic.com

https://www.idmmerchboutique.com/shop
Cheryl Hudson
Intelligent Diva Music
+1 904-860-2050
email us here
Visit us on social media:
LinkedIn
Instagram
YouTube
I Know You Like Me Music Video


Originally published at https://www.einpresswire.com/article/638420804/i-know-you-like-me-by-intelligent-diva-ft-sfr-beats-is-dominating-the-radio-charts