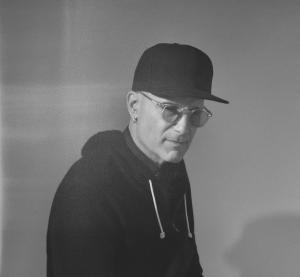 His first effort in years– a live streamed concert– comes with a new band and precedes a new single plus a re-release of Michel Gondry's iconic video.
LOS ANGELES, CA, USA, September 21, 2023 /EINPresswire.com/ — In the years since 2003, when a frenzy surrounded his cover of Tears for Fears' "Mad World," Gary Jules left his home state of California for the relative quiet of North Carolina and set his sights on helping to raise a family. The song, which was originally included by Michael Andrews in his score for 20th Century Fox's cult-classic Donnie Darko, the artist admits, "… changed my life forever." Now, in 2023, with his children grown and growing, it "… seem[s] like a good time to re-launch, put some new things into the world, and reconnect with fans."
Plans for the 2023 re-launch begin with a live streamed in-studio concert from Los Angeles, Ca premiering Tuesday, September 26th at 6PM PT. Tickets are available via GaryJules.com or directly via this link, and the $20 (USD) ticket price includes 2 weeks of VOD (on-demand) viewing, so users all over the world may watch at their own convenience. The title– Alive in Los Angeles– is a knowing wink to the fact that he's largely receded from public life, aside from joining French pop icon Mylène Farmer for some touring in 2013.
Joining Gary is a very special band including cellist Oliver Kraus (Sia, Adele, Beth Orton), keyboardist Phil Krohnengold (Madison Cunningham, Milk Carton Kids, Jennifer Nettles), bassist Daniel Rhine (Madison Cunningham, Brett Dennen, Sara Bareilles), Al Sgro (Joe Purdy, Meiko, Joshua Radin) on guitars & vocals, and Jordan West (Grace Potter, Cam Country) on drums & vocals.
A new offering, "Horses," will be included in the September 26th live stream and released in late October as Jules' first single in over a decade. It will come on the heels of the first official digital release of Michel Gondry's iconic 2004 video for "Mad World," a one-shot masterpiece that combined the innocence of youth with the sorrows of a modern world.
Jules is hoping to cap off 2023 with a visit to the UK and EU. The "Mad World" version he sang back in 2003 continues to connect with fans young and old with over 240M streams on Spotify and nearly 220M views on TikTok.
Al Sgro
Down Up Down, INC
+1 323-578-2568
email us here
Visit us on social media:
Facebook
YouTube
Instagram
Twitter
TikTok
Alive in Los Angeles – "Mad World" 20th Anniversary


Originally published at https://www.einpresswire.com/article/656802486/mad-world-singer-gary-jules-launches-20th-anniversary-campaign-with-worldwide-worldwide-live-stream